About Huisartsenpraktijk Groningen
Huisartsenpraktijk Groningen is your first point of contact for non-emergency-related medical issues, including getting a medical prescription. We are a family doctor and deal with routine medical issues, perform standard gynecological and pediatric examinations, do preliminary mental health consults, and refer you to a specialist doctor (e.g., a physiotherapist or MRI specialist). We also offer pediatric care or can refer to specialist pediatricians if necessary.
To register as a patient
First check at our homepage if we currently submit new patients (the last icon at 'Nieuwe patienten' should be a 'V'.)
Only if your current adress is at postal code 9743, 9742, 9741, 9726, 9725, 9724, 9718, 9717, 9716, 9714, 9712, 9711, you can register.
To register, please download our registration form and fill in the form. Then bring it to our practice to complete the registration.
Don't forget to bring your ID!
Opening hours
The practice is opened Monday to Friday from 8 AM to 4:30 PM.
We are closed on the weekends and during holidays.
If you need a doctor during out of office hours (4:30 PM till 8 AM or during the weekend), you can contact Doktersdienst Groningen at +31 (0)900 9229 at Van Swietenlaan 2b,  Groningen.
Consultation
To have a consultation with a GP, please call between 8 and 12 AM at +31 (0)50 312 73 15. Without an appointment, it is not possible to speak to our GPs.
Our receptionist ('doktersassistente') is your first point of medical contact. He or she will ask questions, assess the situation and will make:
a standard appointment with a GP;
or a double appointment with a GP
(in case of multiple or complex problems).
If you are not insured in the Netherlands, then you need to pay for medical services at our practice. A consultation will cost 30 euro (2023). This can be paid in cash or by card.
Cancelling a consultation
If you need to cancel the appointment, always call +31(0)50 312 73 15 between 8 and 12 AM. Cancellation must be done at least one day in advance, or else we may still charge you the consultation.
Repeat prescriptions
Only for ordering repeat prescriptions, call +31(0)50 313 68 40 (24 hours per day). It is important to clearly mention your name, date of birth and telephone number. Then mention the name of your medication, the dosage (for example 100 milligram) and how often you need to take it (for example twice a day).
Since it takes two working days for the pharmacy to prepare your medication, it is wise to request your medication at least a few days before you run out of it.
Prescriptions and pharmacies
If the doctor prescribes medication for you, the prescription will usually be sent electronically to the pharmacy. On average it takes two working days for the pharmacy to prepare your medication. You can then go to your pharmacy ('apotheek') to collect your medication. Opening hours are usually from 8 am to 5:30 PM on Monday to Friday.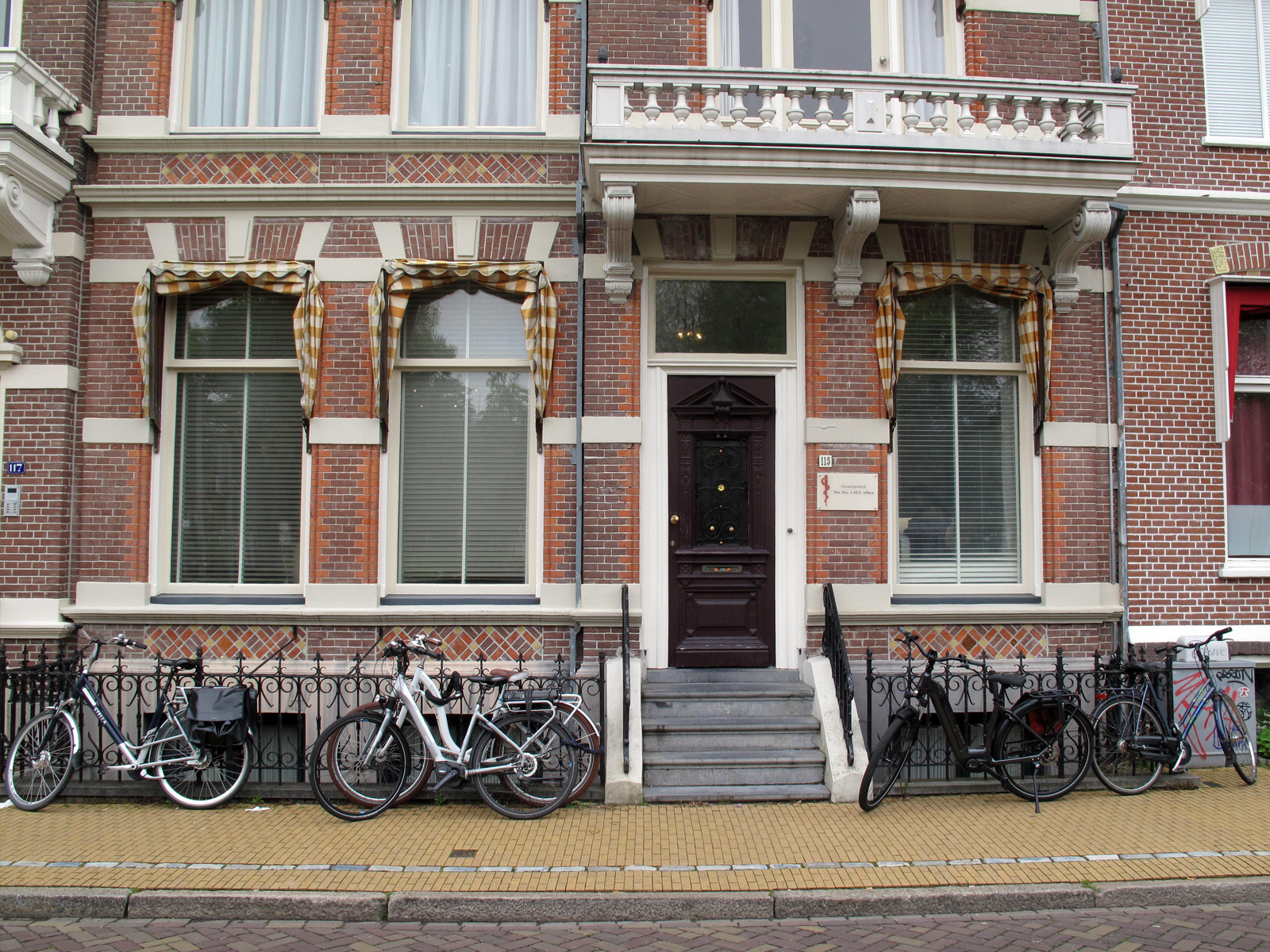 Download a pdf with all the information on this page for print.
Staff
General Practitioners (GPs) or 'huisartsen'
A. Affara is the owner and a female GP. She works at Monday, Tuesday, Thursday and Friday. She speaks Dutch, Arabic and English.
H. de Graaf is a male GP, he works on Wednesdays. He speaks Dutch and English.
Other staff
The practice is also staffed with receptionists / doctor's assistants and practice nurses.
Together we take care of a wide range of things, such as blood and urine tests, preliminary mental healthcare or smear tests ('uitstrijkje').
Important information
Only life-threatening situations:
112 (24 hours per day)
Only non-life-threatening emergencies:
+31(0) 50 313 68 84 (Mo-Fri, 8 AM-5 PM)
General questions or appointment:
+31(0) 50 312 73 15 (Mo-Fri, 8-12 AM)
Repeat prescriptions:
+31(0) 50 313 68 40 (24 hours per day)
Lab results:
+31(0) 50 312 73 15 (Mo-Fri, 8-12 AM)
Outside opening hours, call Doktersdienst:
+31(0) 900 9229 (5 PM-8 AM, weekends and holidays)
Located at Van Swietenlaan 2b, Groningen
Email:
praktijkaffara@ezorg.nl
GPinfo.nl
At GPinfo.nl you can find reliable and up-to-date information about health and the healthcare system in the Netherlands.